Artist's Statement
​
As a keen observer of the world around me, I see beauty almost everywhere and in almost everything. My painting is inspired by the interplay of colour, patterns, shapes, lines, texture and, most of all, the effects of light. Subjects of interest include landscapes, nature, architecture - especially old barns and houses –as well as the human figure, including portraiture. Through my painting,
I hope to provide some insight into the world I inhabit, the places I lived or visited, and the scenes and people I encountered that moved me in some way.
Powered by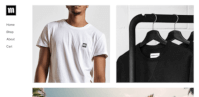 Create your own unique website with customizable templates.