Informed by the influence of weather, Yates' cyclical body of work maps a quest for preservation while contemplating th

e consequence of change
The More Things Change
aluminum pigment / mixed media on panel
48x72in, $3000
inquire here
Jan Yates makes paintings, transitory land works, installations, interventions and community projects that consider shifts in a changing climate. With sensitivity as to how weather shapes environment, communities and culture, the artist focuses on remote, wild locations and is concerned with the impact a changing climate has on isolated communities-and with how communities impact climate and the ecosystem.

Yates has been the recipient of numerous grants and awards with recognition from the Ontario Arts Council. An elected member of the Society of Canadian Artists, her work is collected throughout North America, the United Kingdom and Australia. OAC international residency grants have also supported Yates' work in Ireland and the Shetland Islands.

https://www.facebook.com/janyatesart

Powered by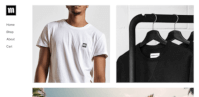 Create your own unique website with customizable templates.